We found another great article on theladders.com  by Joyann King that we thought we should share with you. The article was written for both men and women but we paired it down to focus on women.   We added in our clothing suggestions to her tips below.

Dress to Network — Every Encounter Counts Tips on how to avoid overdressing or underdressing at everything from job fairs to barbeques Joyann King 

 

 

 Got a lunch date with a friend who knows a friend who has a friend who is hiring? Did the boss invite you to join him at the Yankees game? Schmoozing at a gallery opening? If your calendar is chock-full of potential networking opportunities, it's time to make an appointment with your closet as well.
Networking outside the office is your best chance to meet new people beyond your corporate circle who can help promote your career. It's also a no-man's land when it comes to the dress code.
Networking is not an interview, and once outside the office, the strict rules of the dress code no longer apply. You're left on your own to overdress and look like you don't belong or underdress and look like you'll never belong.To help you dress properly for the occasions you might encounter on the job search, here are some common networking scenarios as well as some stylish solutions for women facing each event.
Reminder: Dress for success every day, no matter what's on the agenda — you never know who you will run into on your lunch break!

A job fair
Attending a job fair is basically like speed interviewing. You should be dressed for the possibility of in-the-moment interview. In others words, wear a suit.  A dress is appropriate as well, when paired with a tailored jacket. Choose shapes that work for your body. Stick to a flattering palette of black, navy, gray or cream. Keep jewelry delicate, but carry a chic tote. (It's not fashionable to schlep a canvas bag full of resumes!)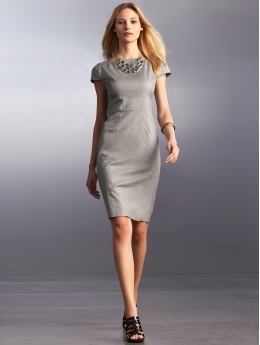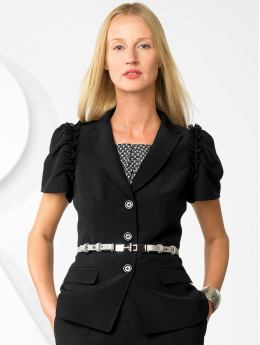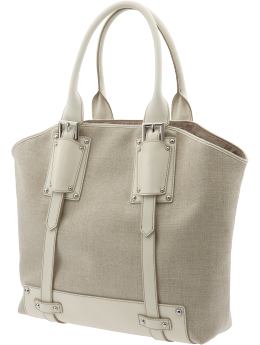 Lunch with a connected friend
Your old college buddy wants to do lunch and might be bringing a big-time player in your industry along. A business associate wants to get your thoughts over lunch on a new venture he's considering. Whatever the circumstance, lunch can be a tricky style situation. You want to be dressed to impress, but too formal sends the impression that you are too eager and don't respect the social aspect of the meeting. In other words, the goal is to play it cool while looking casually sharp. My rule is wear business casual with an emphasis on the casual.  Wear your favorite separates, like a slim pencil skirt and printed blouse. Avoid looking staunch by ditching your jacket, close-toed shoes, and oversized work tote. Opt for pretty heels and a smaller handbag — no resume required!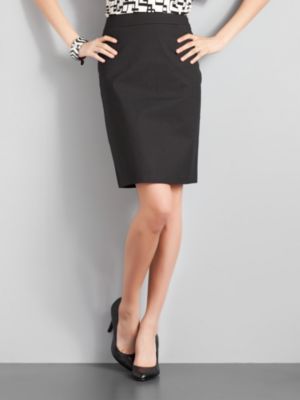 A conference or seminar
A gathering of top industry professionals or a business seminar is a great way to network with names with whom you are probably familiar but have yet to meet face-to-face. With an opportunity to zero in on specific industry influencers, it is key you make a good first impression.  Your look for these opportunities should be business casual, with an emphasis on business. Use this opportunity to wear a flattering shift dress in a rich color. Closed-toed heels and a sleek tote will ensure you look professional. Bring a tailored jacket or cardigan with you  in case you get cold.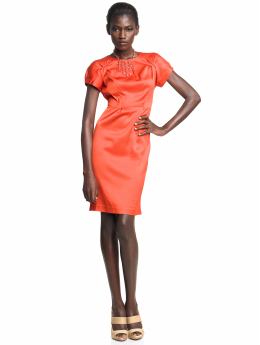 Tickets to the big game

What to wear when drinking beer and eating nachos with the boss while watching his favorite sports team? In such a casual environment as a sporting arena, dressing with a business purpose in mind is tricky. The key to looking relaxed yet professional is choosing the right fabrics and showing the appropriate amount of skin. Although you might usually grab a tank and shorts for game day, when networking is on the agenda, opt for a little less skin. Try cotton shorts with at least a 5-inch inseam, and tuck in an airy button down in linen or chambray. Wear flat sandals, no flip flops.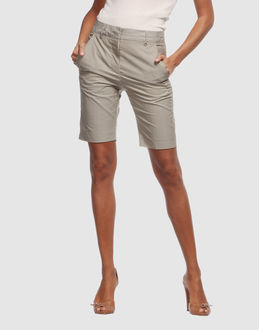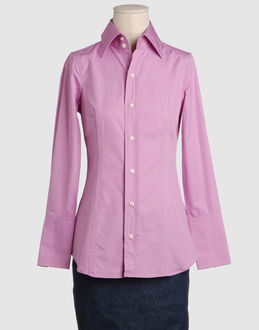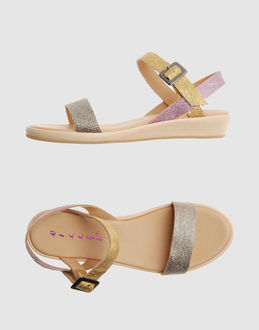 Good luck networking from Workchic!