Tonight was the season finale of our guilty pleasure show-Stylista.  The first challenge was to interview Roberta Myers-the editor-in-chief of Elle Magazine.  That meant goodbye to Megan! 
That left Johanna and DyShaun as the last two standing.  Their final challenge for the coveted title as Junior Editor was to design a cover page with Eve.  They also received some help with some of the former contestants.  Megan was selected to come back and help Johanna.  But she suddenly had a meltdown and wanted to go home.  Johanna persuaded her to stay and Megan said she would stay since she was a great friend.   I have also thought that DyShaun had a great sense of fashion but his immaturity stood in the way.  Johanna is such a perfectionist that it sometimes worked against her.    Who ultimately prevailed and won the competition?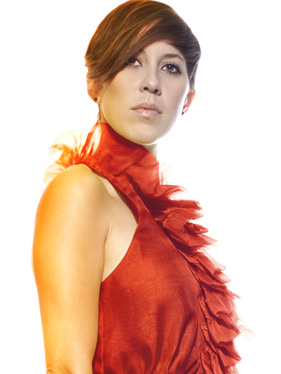 (picture of Johanna courtesy of cwtv.com)
Congrats Johanna on a job well done!  You were the right fit!  Word of advice-you don't need a friend like Megan!